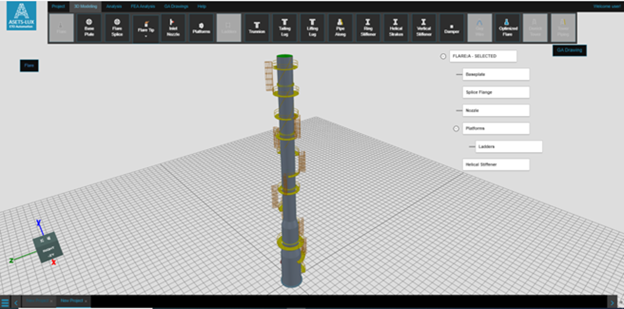 Web Development
A web-application works with engineering procurement and construction companies that engage in the design & engineering of on-shore and off-shore plants. It delivers an integrated, intelligent, optimized, and predictive analysis & design process, delivered via a secure, cloud-based platform. It provides ready parameterized models that perform fast & efficient evaluation of multiple design alternatives.
Integration with AVEVA E3D helps customers seamlessly exchange data between platforms, thus allowing better control over project execution.
In this web application, the users have access to a 3D editor for designing structures. In the future, engineering analysis is possible on the created structures.
Industries: Engineering sector, Industry
Solution: Collaboration, Integration
Technologies and tools: React, Redux, TypeScript, ThreeJS
STACK/FLARE DESIGN SOFTWARE (FDS)