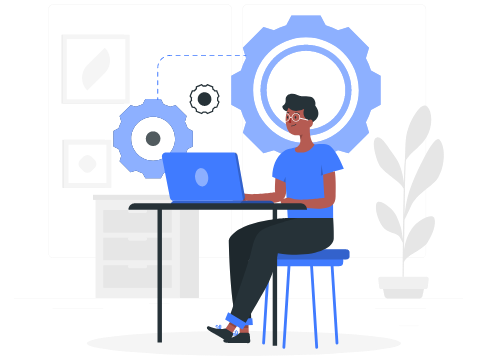 Our team enables enterprises to leverage the full potential of cloud-native capabilities to achieve maximum speed and agility by offering experienced Cloud Native developers who can work exclusively for them on an hourly and monthly basis. Hire the best Cloud-Native talent from us now. Our cloud-native resources are ready to start working with you in a short time. Talk to our team of developers now. To know about us read our Blogs
---
Our Services
---

Hire Docker Developers
Hire Docker developers to containerize your current projects. Move away from virtual machines and optimize your infrastructure with our developers. Our docker developers can bootstrap containers in priority and handle health checks, deploy to swarm etc.

Hire Kubernetes Developers
Hire Kubernetes developers to become a cloud-agnostic platform. Our kubernetes developers can deploy your application in pods in auto-scalable and self-healing infrastructure. Dedicated team of kubernetes developers can also help you monitor infrastructure using ELK, Prometheus and Graphana.

Hire Developers for Cloud Support Maintenance
Hire CI CD developers to automate the infrastructure deployments. Our DevOps engineers can automate your workflows in standard code repositories like Github Actions or cloud-specific automations like AWS Code commit, Code Build and Code Deploy.

Hire Site reliability Engineers
Hire site reliability engineers from our team to secure and scale your infrastructure without additional overheads. Our DevOPS and DevSecOPS engineers implement reliable controls like service mesh (Istio), rancher, etc. Our dedicated team of engineers also implement auto-scaling policies, alerts for anomaly detection and handle scenarios before they affect business in real-time

Hire Infrastructure as Code Developers
Hire IaC(Infrastructure as Code) developers to setup your environment in a 100% automated fashion. Our IaC expert developers have strong experience working in AWS CloudFront and Terraform provider modules for AWS,Azure & Google cloud

Hire our cloud support engineers
Hire our cloud support engineers for any ongoing maintenance with infrastructure. Our cloud support team offers different support plans based on the client's needs. With geographically distributed teams, we ensure 24×7 support coverage for mission-critical applications
---
Hire Cloud Native Developers For Quality Services
---
We provide end-to-end Cloud Native services which are targeted to delivering solutions that bring tangible business benefits. Whether you look for Agile development of a single application or entire suite of development project delivery, we, as one of the top Cloud Native development companies in Belarus, can ensure positive outcomes of our custom consulting services that bring exceptional business results
Free No Obligation Quote
Talk with us to get a rough idea of your spending before you start working with us

Hassle-free Project Management
We keep you relieved of complex project issues as our experienced PM works on your project

Transparency Is Guaranteed
We regularly report your complete project status details via Skype, email and call to keep you fully updated

Flexible Engagement Models
Hire a programmer online on a monthly, part-time, hourly or fixed cost basis as per requirement

Integrity & transparency
Your idea is safe with us as we respect your secrecy. Our teams work transparently and follow strict NDAs

5+ Years of average experience
Our experienced Java software engineers are expert with Java development framework
---
Core Cloud Native Technologies We Work
---
---
---
Frequently Asked Questions
---
We're here to help. If you run into any problems at all, feel free to contact us and we'd love to talk personally about how we can help.
---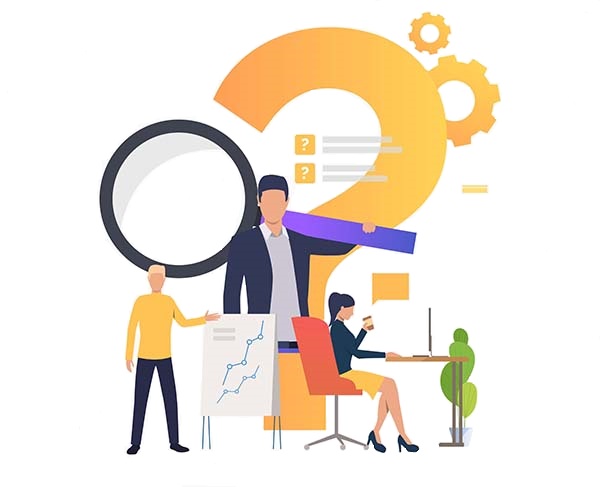 Which type of application migration & modernization services do you provide?

We provide expert application migration & modernization services for all kinds of web and mobile apps. We ensure your application keeps up with the latest trends in technology and design.
With what kind of clients have you worked?

We are a leading app migration company with a majority of ISV, SMEs, digital agency and enterprise clients We also have clients in education, finance, health, media, automotive and retail. Besides, we provide software solutions to companies to use internally, as a competitive advantage.
How long will it take you to find me a suitable migration team?

Since we only assign our in-house staff to work with your remote staff, we can offer you resumes for selection within 48 hrs and assign them within one week of signing the contract.
How to find a cost-effective application migration company in Belarus?

If you want to hire the best application modernization company in belarus, then you should choose a software company with:



1) At least 5-10 years of industry experience
2) A team of more than 20+ modernization engineers
3) Transparent selection process

eklib software is one such application modernization company in belarus with 6+ years of experience. We have delivered projects to global clients.

Moreover, we have a client retention rate of 97% and excel in most of the open-source technologies. When it comes to the selection process and project on-boarding, we allow you to take as many interviews as you want and also offer you flexible engagement models such as hourly, full-time and fixed cost.

Hence, if you are planning to hire the best application modernization company in belarus, then look no further and contact us