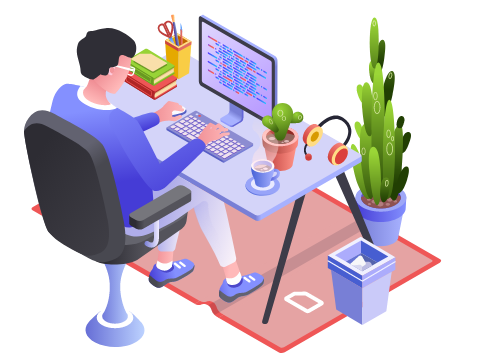 Hire dedicated Java Developers with 5+ years of professional IT experience. Planning to hire a Java microservices developer? Engage Our Spring Boot experts to build Microservices on AWS, Azure & Google Cloud platform. Reach out to us to know more or Meet our experts now
Our Services
---
Spring Framework Developers
Hire Spring Framework Developers with experience in Spring MVC, Spring REST, Spring Data, Spring Security etc. Our dedicated team of developers are also comfortable with JSP, Servlets, Spring DAO and helper classes. Our Spring developers work on Open for extension, closed for modification principle. Our Spring developers have solid experience building transactional applications with Spring web flow.
Spring Boot Developers
Hire Spring boot developers with modern spring framework experience building REST services. Our Spring boot developers also have good experience integrating with Relational and NoSQL databases like MySQL, Mongo and PostGreSQL. Engage our Spring boot developers to build standlone, production-grade applications, that just run
Microservices Development
Hire Spring boot developers with solid experience building microservices on AWS and Azure. Our spring developers have good experience building microservices on Spring cloud + Consul. Spring boot developers on our team also have good experience working on Netflix OSS stack to deliver microservices. Our Spring developers can also build streaming micro services on Spring Cloud Stream
Spring Batch Developers
Hire Spring batch developers to work on traditional jobs processing large volumes of records including logging/tracing, transaction management, job processing statistics, job restart, skip, and resource management. Our Spring developers have solid experience building high-volume batch jobs in highly scalable fashion
Spring with Docker
Hire Spring boot and Spring framework developers with experience working on docker containers. Our dedicated team of developers have good experience dockerizing Spring boot apps and running them in docker swarm and kubernetes. Hire our Spring developers to design and deliver multi-cloud docker containers on managed cloud services
Migration to Spring Framework
Are you looking for someone to migrate legacy java applications into Spring boot ? Do you have enterprise Spring stack applications in spring versions less than 2.x? Hire our Spring engineers to migrate the legacy / enterprise applications into modern spring stack on microservices architecture.
---
Hire Java Developers For Quality Services
---
As a remote company with expert Java developers across the world, we ensure offering ground-up bespoke development services that allow clients to enhance the functionalities of their applications. With in-depth know-how of the robust Java frameworks and related applied technologies, our full-stack Java Spring boot developers can build scalable, secured, and enterprise-grade web solutions that counter your tedious business challenges in a hassle-free manner.

Hassle-free Project Management
We keep you relieved of complex project issues as our experienced PM works on your project

Free No Obligation Quote
Talk with us to get a rough idea of your spending before you start working with us

Transparency Is Guaranteed
We regularly report your complete project status details via Skype, email and call to keep you fully updated

Flexible Engagement Models
Hire a programmer online on a monthly, part-time, hourly or fixed cost basis as per requirement

Integrity & transparency
Your idea is safe with us as we respect your secrecy. Our teams work transparently and follow strict NDAs

5+ Years of average experience
Our experienced Java software engineers are expert with Java development framework
---
Core Java Technologies We Work
---
Our Java developers & development services are available for clients in diverse industries including Fintech, Healthcare, RegTech and AgriTech. You can hire Java app developers from Eklib Software to get web solutions in absolute sync with your industry vertical. Following are some of the prominent tech stack we cover when it comes to developing Java applications on AWS, Azure & Google Cloud.
---
---
Frequently Asked Questions
---
We're here to help. If you run into any problems at all, feel free to contact us and we'd love to talk personally about how we can help.
---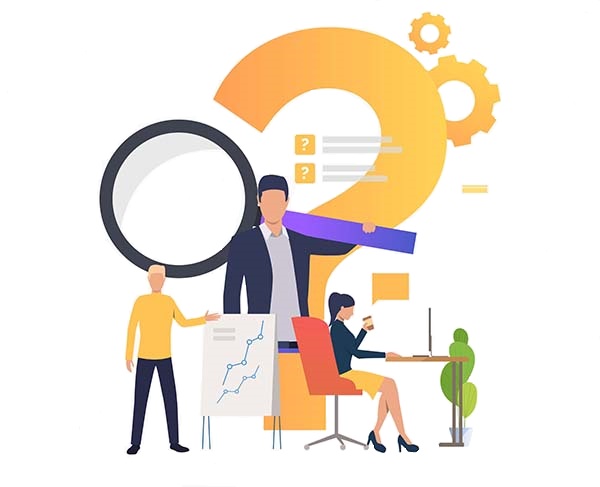 How do I choose the best Java web development company?

If you are looking for the best Java development company and get quality delivery cost effectively, then it is better to go for a mid-scale Indian Java development company.
The company should have:
1) At least 5-10 years of industry experience
2) Have build atleast 100+ apps
3) A team of capable developers
4) Previous client testimonials

You can choose Eklib Software, a Belarusian Java development company, with more than 6 years of experience and delivered projects to clients globally
What are the services offered in your Java web application development solutions stack?

The services offered in our Java Web Application Development Solutions Stack are:
1) Java Web Development
2) Enterprise Java Development
3) Custom Java Development
4) Java / J2EE Application Development
5) Java Migration and Upgradation
6) Java Maintenance and Support
How much time it will take for you to develop my Java application?

The actual development time would depend on the complexity of your Java application. As a Java web application development company, we listen to our customers before we talk! We believe that a better understanding of requirements and our customer-centric focus always drive us to create custom innovative solutions that fulfill customer expectations.
What are your top-notch Java Web App Development Projects?

Social Networking Platform, EHR Application,Shopify and E-commerce web solutions are some of our top-notch projects.
Why should I outsource Eklib Software for Java web application development?

There is a multitude of benefits when you outsource Java Web Application Development Solutions from us:
1) Client-Centric Approach
2) Cost-Effective
3) Proven Expertise
4) Hybrid IT Environment
5) Dedicated Team
6) Reliable Support